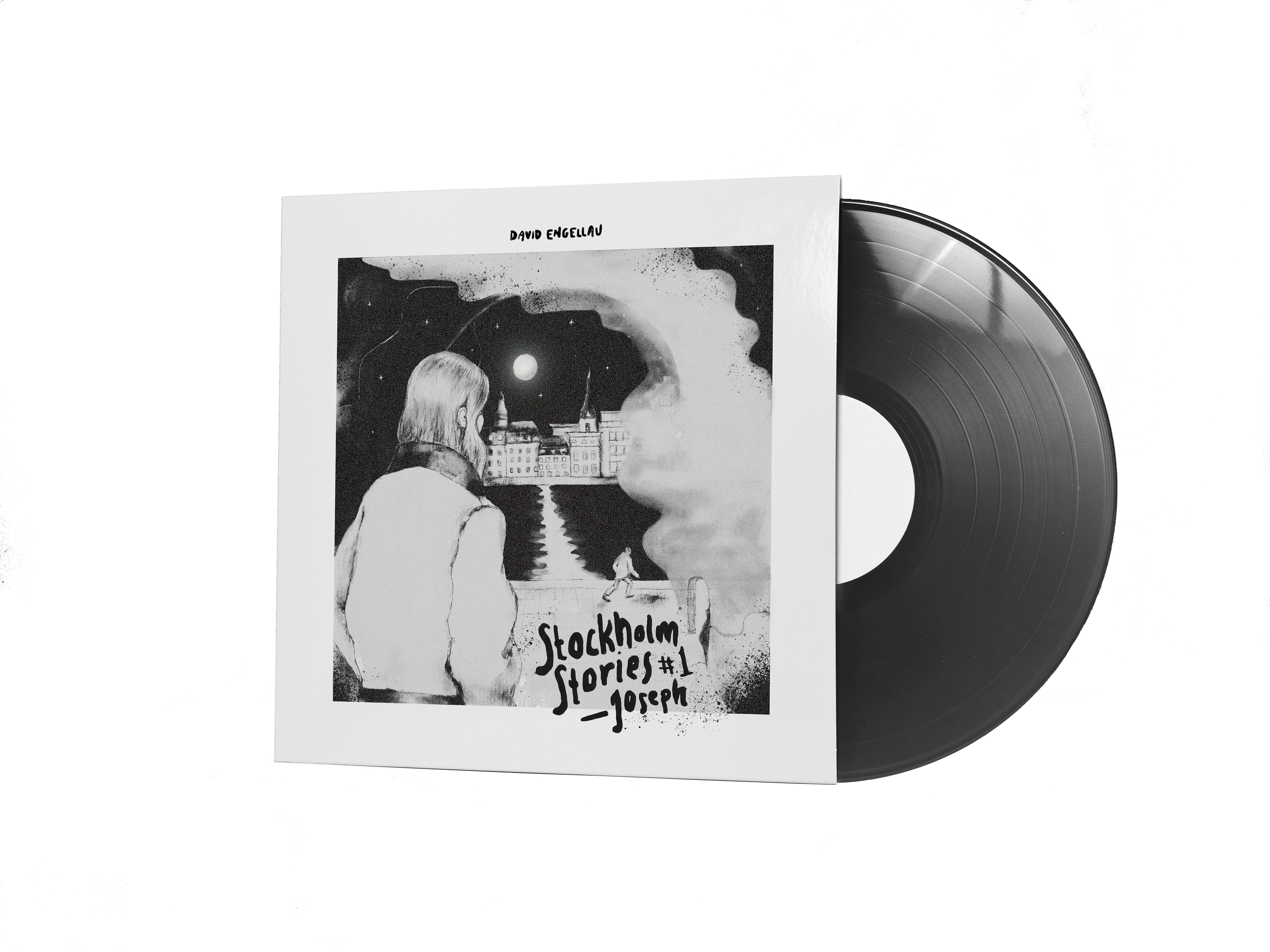 Original artwork for David Engellaus album
Stockholm Stories #1 Josef
. Ink illustration, mixed media and hand drawn typography.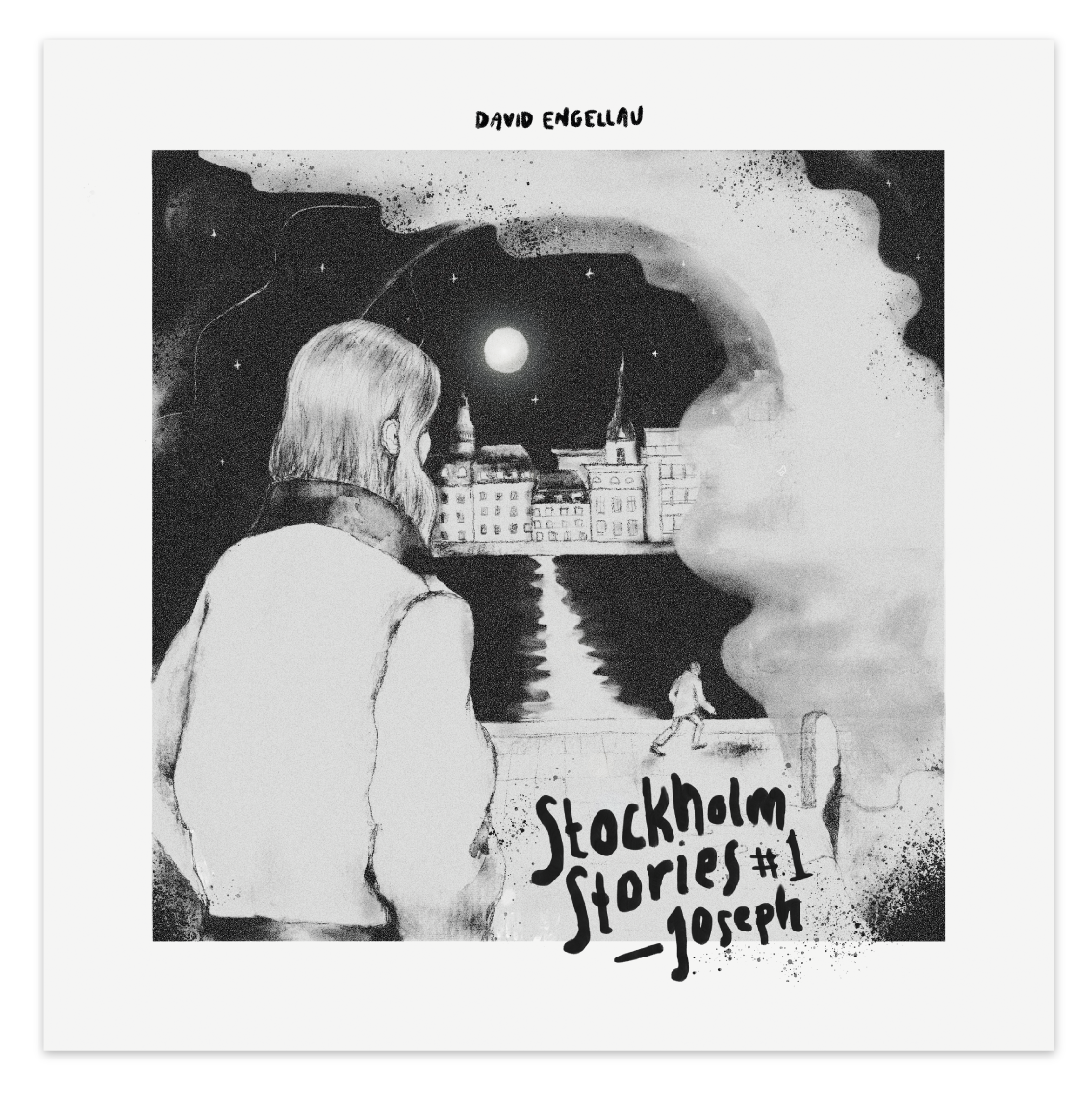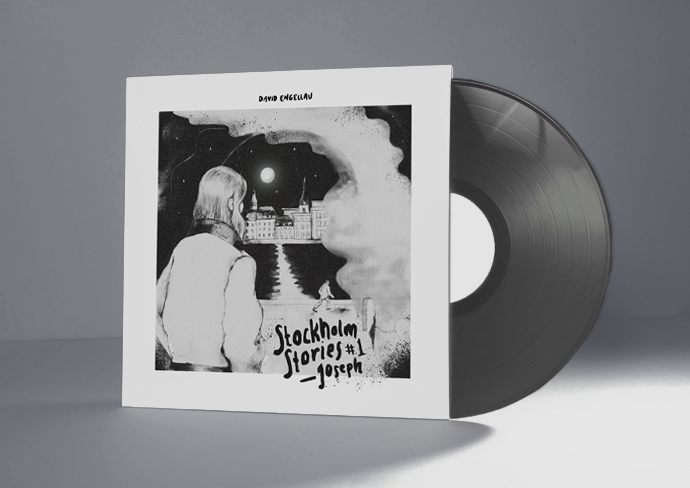 Stockholm Stories album art
Stockholm Stories #1 Josef
 is a concept album. Like a fairy tale with a beginning and an end. The protagonist Josef seeks to make his way in life in Stockholm's underworld. There is a love, Iona. Josef try to run away from his demons, that and those who chase him – with his love as a salvation. 
Johanna Tham Studio has interpreted the story with an illustrated scene for the cover.
David Engellau is a Swedish film composer and music producer. He has written music for several tv productions. This album is one of his personal projects.