Logotype and poster design for Framtidskropp.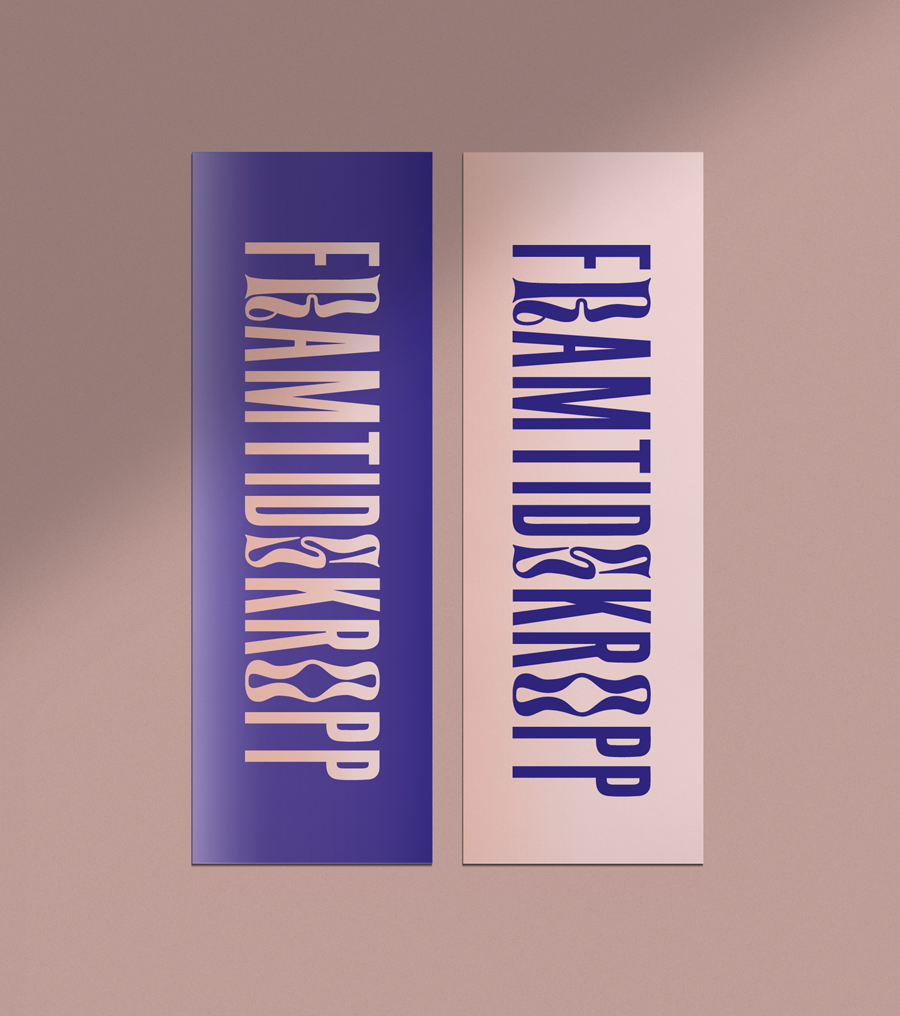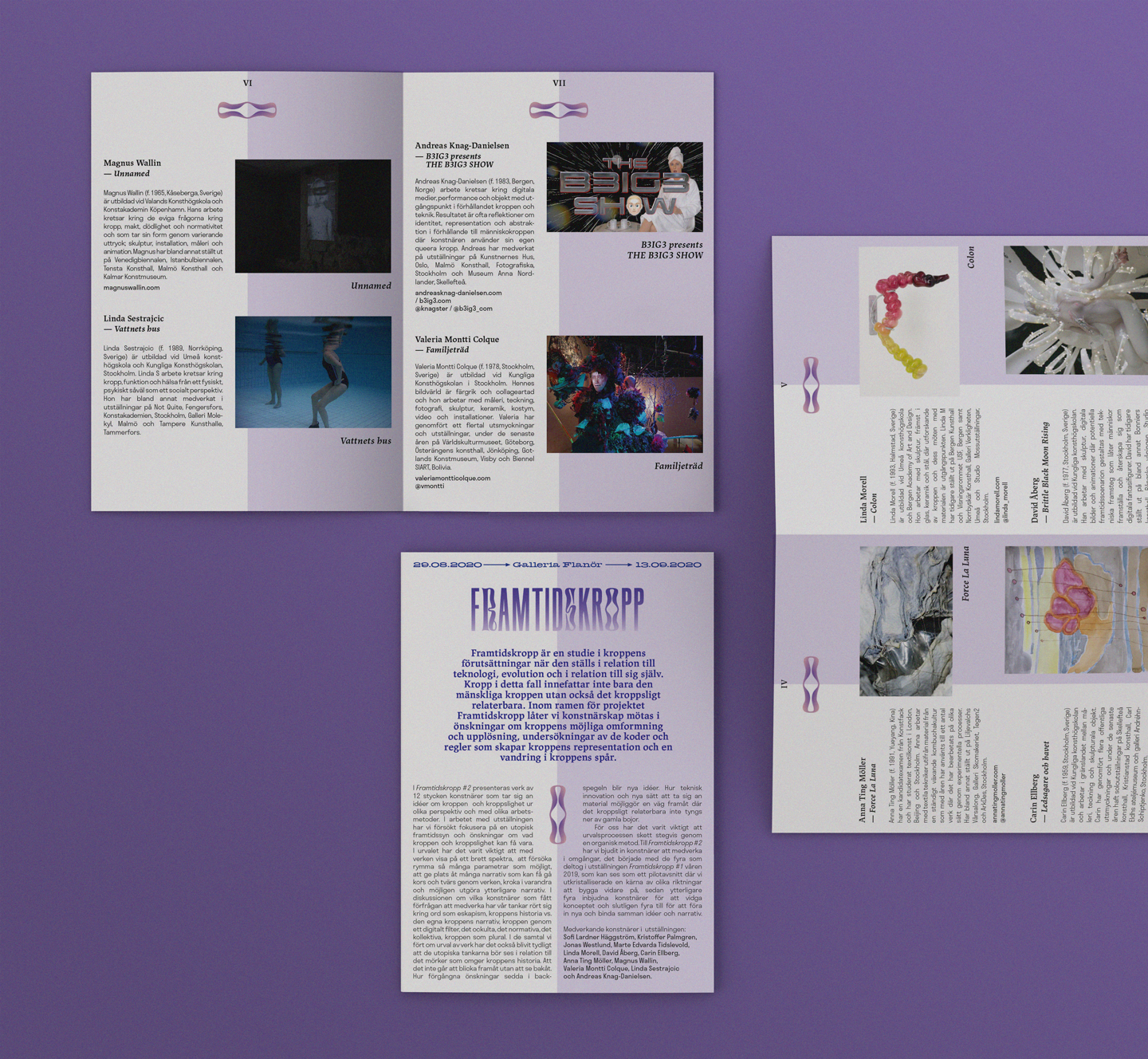 Within the framework of the project Framtidskropp, translated
Futurebody
, artists meet in their desire for a possible reshaping and dissolution of the human body. Examining the codes and rules that determine its representation and following the path of the body's traces. 
Framtidskropp is a study of the body's conditions when placed in relation to technology, evolution, and in relation to itself. Body, in this case, is not just the human body but all that is bodily relatable.
In Framtidskropp #1 and #2 twelve artists participated, each one of them with their own way of referring to the body's being and displacements.